One of the first things you need to learn as a newbie machine embroiderer is how to hoop. Every embroidery machine comes with at least one and usually more hoops. Plus there are others that you may purchase to add to your hoop collection. But do you really need multiple hoops?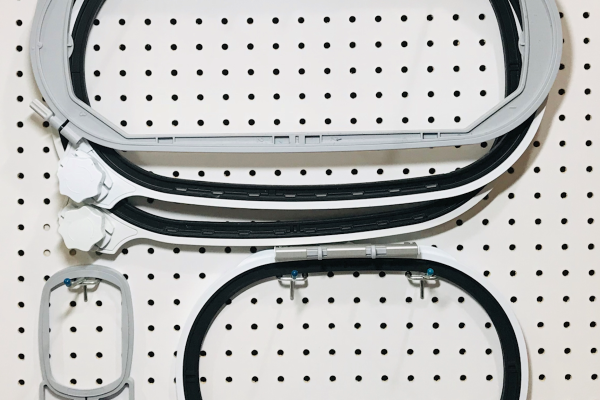 BERNINA Embroidery Hoops
Before I answer that question, let's take a look at the hoops BERNINA offers. The chart below shows standard and optional hoops for the current line of BERNINA embroidery machines. The main difference between them has to do with their sizes. From small to jumbo, the sizes increase to allow you to stitch larger and larger designs without re-hooping.

One Size Does NOT Fit All
You may think that you don't need several sizes because all you need is one large hoop that you can stitch all designs from small to large. But if you want your stitched design to be beautifully stitched, select a hoop as close to the design size as possible. This reduces the likelihood of the fabric pulling toward the center of the hoop, which helps to prevent puckering and gaps in the design. Also, the shape of your hoop can make a difference in the finished design. If you have a stitch-intensive item, such as freestanding lace, an oval hoop provides the most evenly distributed tension with the best stitching results.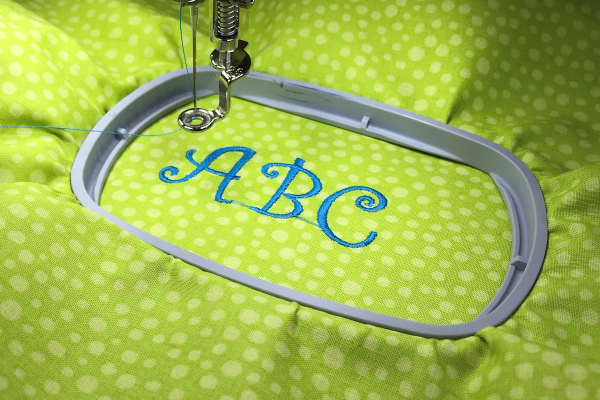 When Two is Better Than One
If you often embroider thick items such as towels or velvet, you may want to keep two hoops of each size – ex: two small, two medium, and two large hoops. Use one set of each for heavy or thick fabrics, which will stretch sooner, and one set for lighter weight fabrics. When you have more than one hoop of the same size, mark the inner and outer rings of each set with a different color permanent marker to ensure a correct match – and best fit –every time.
How to Hoop
Hooping methods can vary depending on the fabric and/or project you are embroidering. Click here for a tutorial that shows three ways to hoop for three different stitching situations.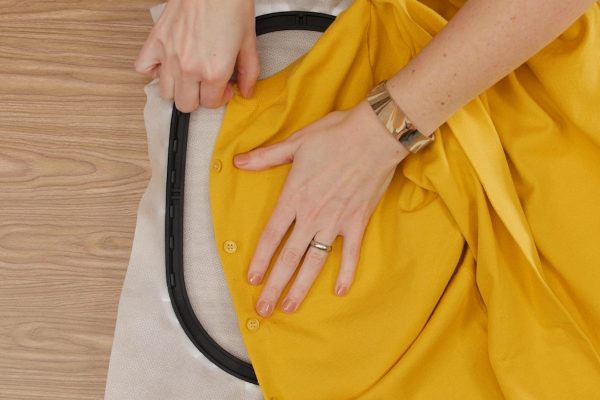 More Hooping Info
For more details on BERNINA hoops and hooping techniques, click here. This is part 4 of a 12-part post by Sue O'Very and is a great overview of machine embroidery tips and techniques.